Panzer Waltz is scheduled for release on January 20, 2016 for mobile devices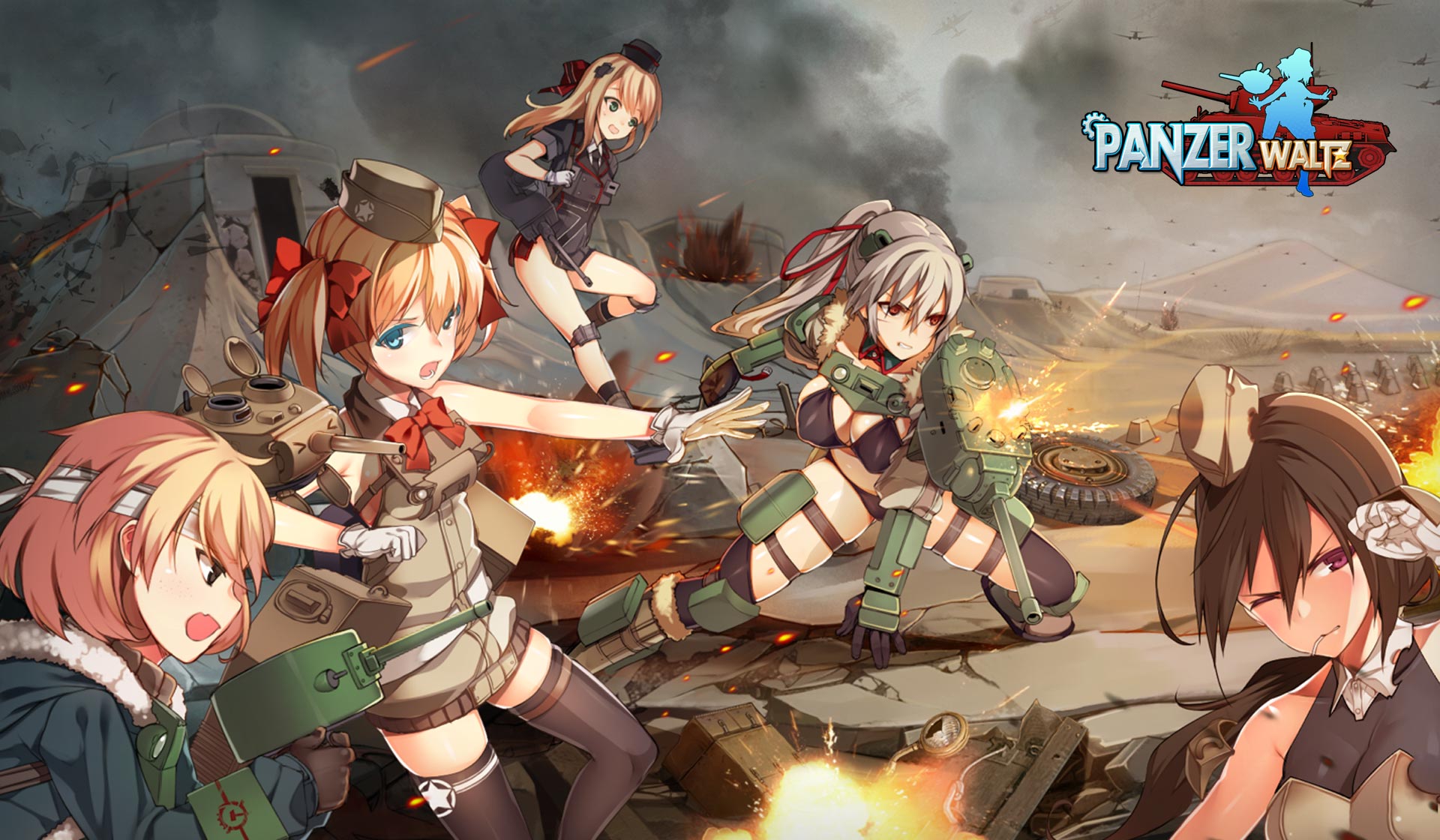 HONG KONG—January 4, 2016—
Featured and played by millions across East Asia, Happy Universe and What's Up LABS are proud to bring Panzer Waltz to players in the west with this English release. Panzer Waltz features an all-star cast of artists and voice-talents including Aya Hirano, Sumire Uesaka, and more!
Step into the shoes of a commander in a war-torn world on the brink of collapse. Panzer Waltz takes place on an alternate Earth where WWII began for different reasons and purposes. After years of fighting, countries begin mechanizing and weaponizing animals. However, accidents happen, and the mechanized beasts escape and revolt. It has been a decade since then… Humanity needs you more than ever now.
Panzer Waltz is an RPG where players take on the role of a commander to recruit, train, and fight with a team of their own choosing. There are over 150 unique characters to recruit, Live2D animations and a cast of brilliant voice-talents bring them to life. Improve their arsenal of weapons and armors through the deep technology-tree and crafting system. Uncover the mysteries behind Panzer Waltz by playing through the campaign. Constant updates bring new characters to collect as well as new events and exciting features to experience!
To learn more about Panzer Waltz please visit the official website:
http://www.panzerwaltz.com
About Happy Universe
Happy Universe is an independent global game publishing firm founded in 2014 by industry veterans and investors. We're focused on bringing amazing games from the east to the west and vice versa. Our team has a great passion for video games, and we've got a couple more in development! Stay tuned for more information in the near future!